Not long ago, Yunzhisheng formally submitted the IPO prospectus materials to the Shanghai Stock Exchange and entered the inquiry stage smoothly.
In the summer of 2012, in the domestic speech recognition circle, the news of Huang Wei "going away" to start a business spread like wildfire. As a technically capable person in the field of speech recognition, Huang Wei previously served as a senior researcher at Motorola for a long time, helping the company launch the world's first voiceprint recognition mobile phone; later, he served as a core executive of the Shanda Innovation Institute, and established a reputation for a while The voice branch.
Gao Guang's resume, Huang Wei's "where" undoubtedly aroused the attention of the industry. It didn't take long for a speech recognition company named "Yunzhisheng" to be formally registered.
In Huang Wei's own words, even though he has made a lot of achievements in the field of voice, when Yunzhisheng was just established, the company's specific direction was not completely determined, but it only saw the rapid development of mobile devices. However, what he never doubted is that in the future smart devices, "sound" will definitely become a very important way of interaction, which is promising in various business scenarios.
Slogans like "18 months is the time window" and "6 months is the line of life and death for startups" are not unfamiliar to the slightly "impetuous" technology startup circle. In contrast, there are very few companies that truly rely on innovative technologies and continue to invest in various business application scenarios. At the moment, Yun Zhisheng has quietly passed his eighth birthday and has become an important player in the AI ​​voice segmentation industry.
Starting from the voice recognition track, to providing a complete intelligent voice solution, accompanied by the start of core manufacturing, the "cloud-end-core" product strategy...In the past eight years, Yunzhisheng's technical, engineering and industrial capabilities have Continue to mature. Yunzhisheng has grown into an AI voice company with "full stack" capabilities. At this time, it may be the right time for Yun Zhisheng to exert his strength to the next target and sprint into the capital market.
Not long ago, Yunzhisheng formally submitted the IPO prospectus materials to the Shanghai Stock Exchange and entered the inquiry stage smoothly. In this regard, the industry has heatedly said that "the first AI voice on the Sci-tech Innovation Board" may be born soon. Under the public's expectations, where is Yunzhisheng's hard power in technology? How high is the commercial moat of the enterprise? With the blessing of capital, what changes will Yunzhisheng's future development have?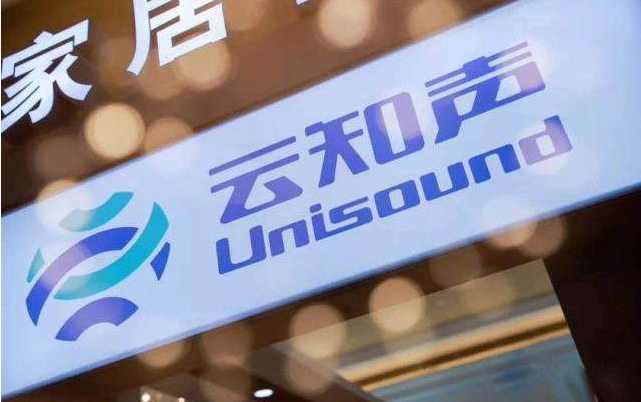 Eight years of AI voice accumulation from unicorn to impact on science and technology innovation board
In the 1980s, the American futurist Alvin Toffler's scientific and technological masterpiece "The Third Wave" was officially published. The book boldly predicted the digital age with computers and digital technology as the core driving force, and set off the scientific and technological circles Optimistic expectations of the "information society".
Passion is put into practice, and the future has arrived. After 2010, the digital economy has grown rapidly, and the world has officially entered the mobile Internet era. Among them, the new infrastructure revolution represented by 5G and artificial intelligence has become the most important source of power in the digital economy.
It is worth noting that during this period, not only were there a wide variety of networked devices, but also the networking scenes continued to produce new breakthroughs. Users can access the network through common hardware such as mobile phones and computers, and all kinds of home appliances, home appliances, and even medical and automotive hardware can be transformed into network interfaces to enrich the business scenarios of networking.
In this context, AI vision and voice tracks were born and gradually became an important part of the domestic artificial intelligence market. Compared with images, the voice interaction process and interaction logic are more complex, which also determines the complexity and difficulty of commercial application of its products, and users have higher expectations for product performance. On the other hand, the image also has a more fixed scene application than the voice track. Therefore, the commercial realization of the image field is more stable.
There is a voice on the market saying that for voice companies, survival means more testing the team's ability to "market planning". At this level, Yunzhisheng's technological accumulation and commercial application path may be worthy of reference by the industry.
In terms of intelligent voice interaction products, Yunzhisheng can currently provide cross-hardware platforms, cross-application scenarios, and cloud-core integrated IoT voice interaction products. At the same time, it can also face industry-level customers, covering "perception", "cognition", "Decisions" and other different levels of intelligent voice tool products. In the field of smart IoT solutions, the company mainly provides integrated smart IoT solutions for specific scenarios such as hotels, communities, residences, and hospitals, helping many enterprise-level customers to achieve interconnection between users and devices, and between devices and devices. interactive.
Regarding the development logic of Yunzhisheng in the AI ​​voice track, Huang Wei concluded, "Because we are at the forefront of the industry, not in the research room, we know what our customers need better. If this technology is to meet the needs of scenarios, What must we do."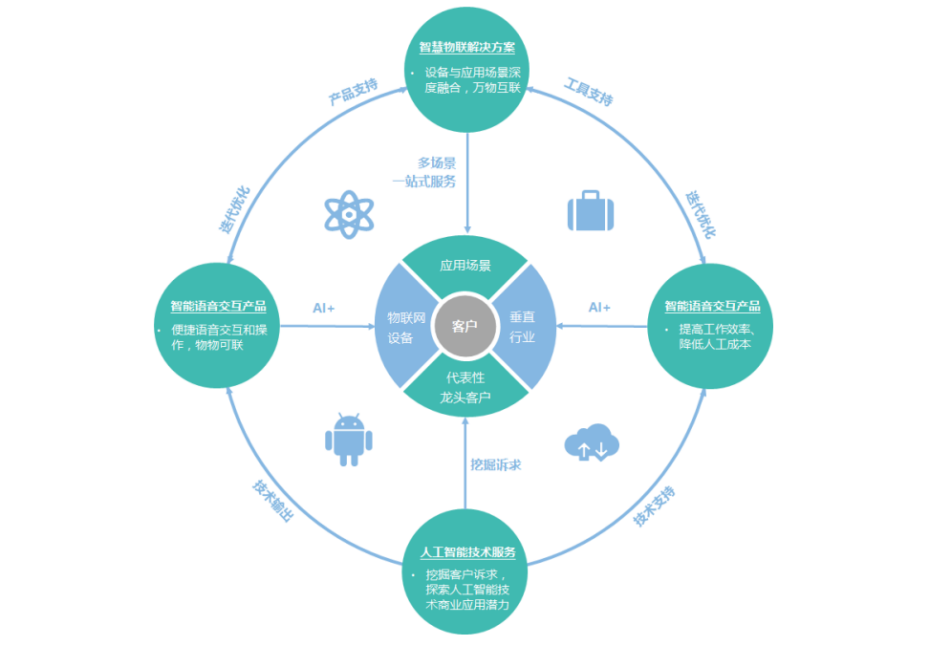 Two minority choices to upgrade business liquidity
After the precise positioning of the track, the sustainable realization of the company also requires strong innovation capabilities. In this regard, Yun Zhisheng's two technical choices must be mentioned. Among them, the first introduction of DNN in 2012 can be regarded as Yun Zhisheng's first "minority" attempt.
The so-called DNN refers to the "deep neural network algorithm", which can successfully increase the previous speech recognition rate significantly. It has been a popular topic in the field of machine learning in the industry and academia in recent years. However, the verification of model correctness is complicated and requires more time and money to test, which is also the main feature of DNN.
For Yun Zhisheng, who had just entered the initial stage of entrepreneurship, the cost of trial and error for the enterprise can be imagined. But at this moment, Huang Wei still made the decision to enable DNN. In his view, with the increase in computing power and the expansion of the sample database, DNN is the most effective way to improve AI "IQ", and higher costs also mean higher and faster returns.
In the later commercial practice, Yun Zhisheng's technical prediction was also proved to be correct and efficient. After choosing DNN, the speech recognition accuracy rate of Yunzhisheng products has been greatly improved, and soon reached the standard for commercial use. From the current choices of most companies, DNN has also become a mainstream choice.
The second minority choice of Yunzhisheng is reflected in its layout of artificial intelligence voice chips. But compared to choosing the DNN algorithm, Yunzhisheng's "core-making" road has experienced greater doubts.
Since all core artificial intelligence technologies are computationally intensive, they have a rigid demand for hardware computing power. While providing sufficient computing power, the edge-side chips of the Internet of Things also need to consider functions, power consumption, cost, Many factors such as reliability. Therefore, without the ability to provide sufficient computing power from the end-side and the relatively cheap underlying hardware support, it will be difficult for the company to have the best cloud-side intelligent solutions, and there is no way to talk about rich commercial returns.
As Huang Wei said, "Not making a chip is a dead end." This is not a question of good or better, but a question of "to be or not to be". If you think this thing must be done, then just do it.
Despite the controversy, it seems that this time the core-making decision has become an important reason why Yunzhisheng is different from other AI voice companies and shapes the technological moat.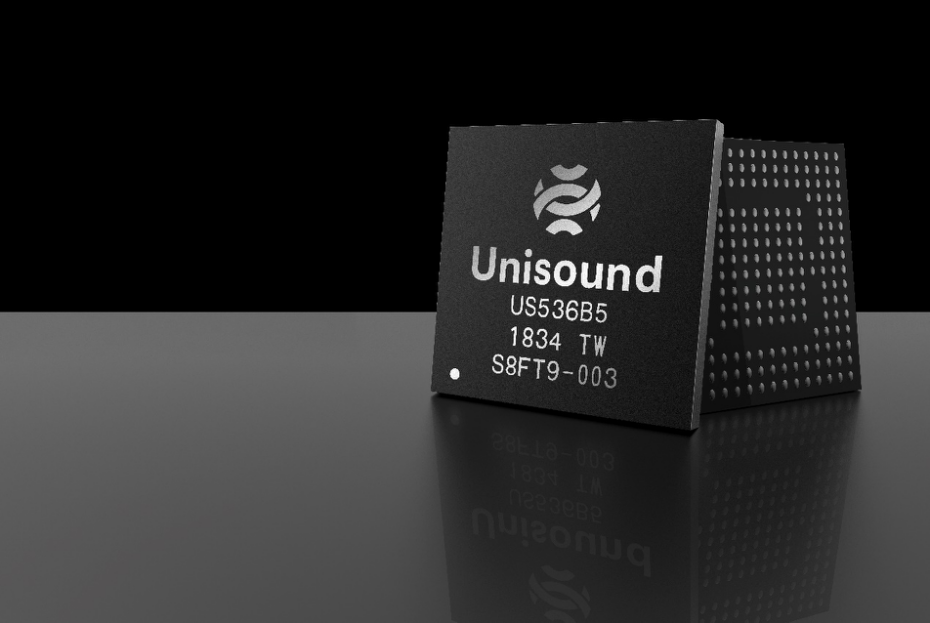 Public information shows that since 2015, Yunzhisheng has started to deploy artificial intelligence voice chips and began to develop uDSP processors and DeepNet IP technology. On this basis, it was the first to deliver artificial intelligence voice chips-"Swift" in 2018. In 2019, we will successively launch the car-grade chip "Snow Leopard" and the second upgraded version of the chip "Hummingbird" series for the home furnishing field, and start the research and development of the chip "Dolphin" with "image + voice" multi-modal interaction function, continuing to lead Same industry...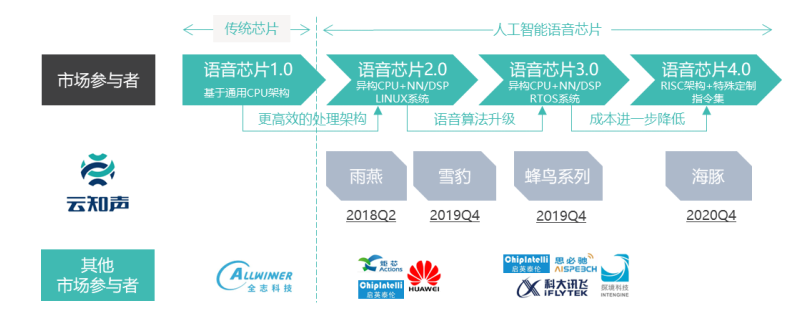 According to the prospectus disclosed by Yunzhisheng, the company's operating income in 2018 has increased by three times compared with 2017, and its main sources are reflected in the chip and hardware fields. And if it does not personally get involved in chip manufacturing, Yunzhisheng may not be able to empower the industry on a large scale and at low cost, and it will not be able to truly step into the small circle of technology and enter the large circle of industry.
Summarizing the company's development past, if we want to characterize every "minority choice" of Yunzhisheng, perhaps it is — always stand from the perspective of practical problem solving, stand on the height of user experience, stand on the actual solution to user needs Direction.
Multiple business application scenarios, expecting capital to be empowered
With the blessing of its own chips, Yunzhisheng has rapidly strengthened its ability to commercialize the technology. In specific commercial applications, the company has successfully developed two series of intelligent voice interactive products and intelligent IoT solutions, and has gained widespread recognition in the home and medical fields.

In residential and hotel scenarios, Yunzhisheng uses air-conditioning voice modules as a breakthrough, and through in-depth cooperation with leading home appliance companies such as Gree, it has expanded and formed an IoT voice interaction product series covering dozens of IoT devices. , The company further upgraded its single product to a comprehensive solution, and delivered it to hotels, communities and other scenarios.
In addition, it has also established a joint venture with Shimao Group to deliver smart IoT solutions in batches to many hotels under Shimao Group, bringing rapid growth in sales revenue to the company.
In the hospital scenario, in 2016, Yunzhisheng cooperated with Peking Union Medical College Hospital to take the lead in implementing medical record transfer solutions in China, and it was quickly promoted in the industry. It has been used in more than 100 hospitals and more than 500 Home hospitals are used in testing. In addition, Yunzhisheng has also built a large-scale medical knowledge map based on the needs of smart medical care, and launched medical record quality control systems, smart follow-up products based on this, and built and improved medical smart IoT solutions to expand its influence in the hospital scene .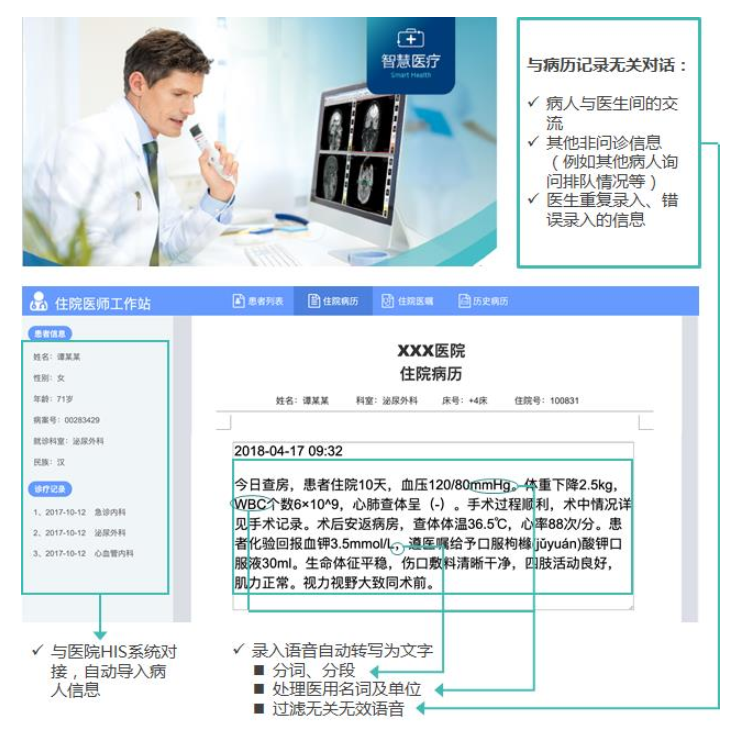 Focusing on the fundraising project of Yunzhisheng preparing for the Science and Technology Innovation Board this time, it once again reflects the company's continuous and in-depth development goals for technical capabilities, engineering capabilities, and industrial capabilities.
According to the prospectus, Yunzhisheng intends to issue no more than 20.25 million shares and plans to raise about 912 million yuan for use in artificial intelligence technology mid-stage construction projects, artificial intelligence chip research and development platform construction projects for edge computing of the Internet of things, and artificial intelligence Technical smart hospital solution construction project and supplementary working capital.
In addition to the capital blessing, the favorable policies seem to foretell Yunzhisheng's future development opportunities. In the "Recommendations of the Central Committee of the Communist Party of China on Formulating the Fourteenth Five-Year Plan for National Economic and Social Development and Long-Term Goals for 2035" recently released, expressions such as "Science and Technology Self-reliance as a Strategic Support for National Development" have once again triggered the industry Hot discussion. In addition, the "recommendation" also pointed out that it is necessary to target frontier fields such as artificial intelligence, quantum information, integrated circuits, life and health, and brain science, and implement a batch of forward-looking and strategic national major scientific and technological projects.
Some insiders commented that technology, engineering, and industry are compounded, which together constitute Yunzhisheng's AI full-stack capabilities. It is not difficult to imagine that if it successfully enters the capital market, Yunzhisheng will continue to maintain its technology and application leadership, further consolidate its core competitiveness, and promote the further development of the domestic AI voice track.