It's time for trend forecasting again. As a trend, there is generally a certain continuity. However, due to the epidemic this year, some originally relatively stable trends have been accelerated. In general, because the epidemic has forced people to maintain physical isolation, the need for technology to allow everyone (companies and customers, internal companies, and companies and partners) to maintain virtual connections has become more urgent. Gartner has made predictions on the hot technology trends in 2021, you can refer to it.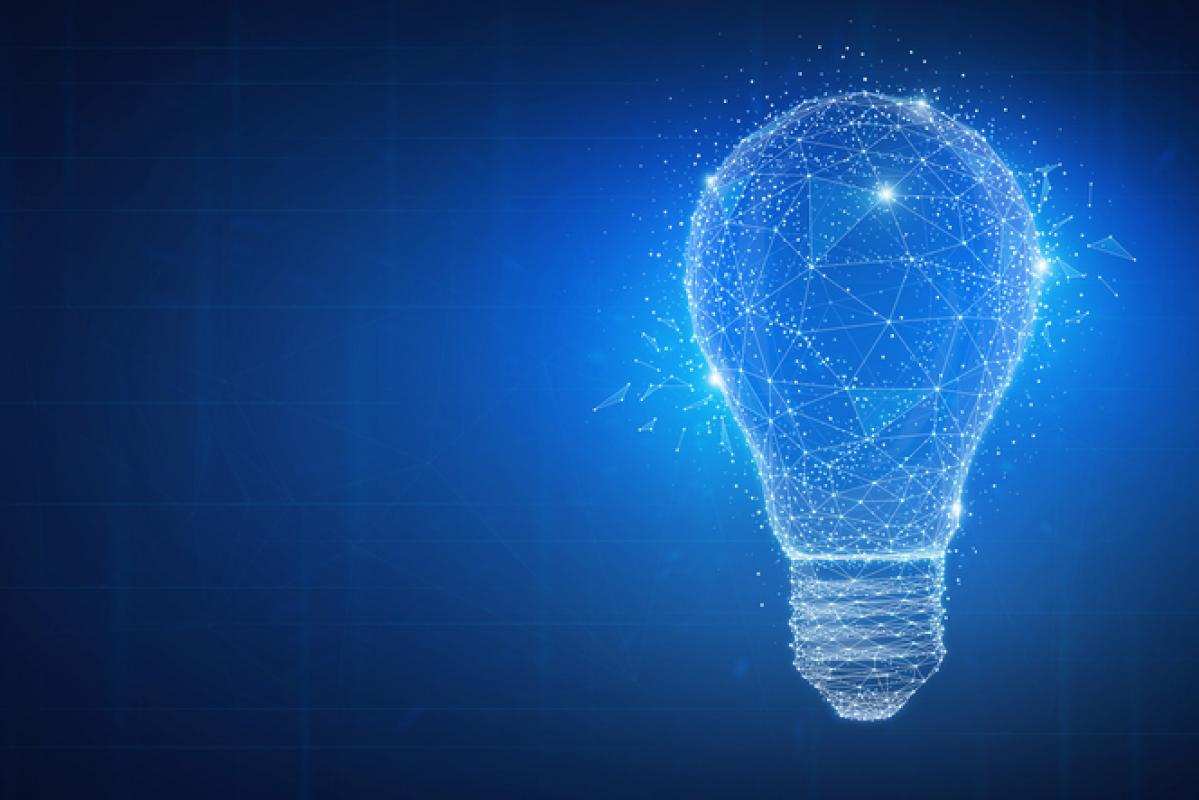 According to IT research organization Gartner, the COVID-19 pandemic has changed the technological innovation and investment strategies of almost all companies in the world, because the "unprecedented" economic and social economic challenges have clearly shown that IT is the lifeline of enterprises in the new crown virus era. .
Gartner predicts that the major technology trends in 2021 will further disrupt the IT world and provide huge opportunities for solution providers and suppliers.
Gartner Research Vice President Brian Burke said at the recent Gartner IT Symposium/Xpo 2020: "The unprecedented socio-economic challenges encountered in 2020 require organizations to be resilient to future changes and composition."

For example, when some employees return to work, they will encounter new sensors, RFID tags, and behavioral data technologies, which will affect the way they work. Gartner calls this new method of collecting and using data to drive behavior the Internet of Behavior, which is one of the nine trends in its latest "Gartner 2021 Strategic Technology Major Trends" report.
From autonomous technology and artificial intelligence, to cloud computing and emerging technologies, the following are nine technology trends that Gartner predicts will shake the market next year.
Behavioral Internet: Affecting the way employees work
Gartner said in the report that when the COVID-19 pandemic forced factories to temporarily close, those employees who returned to the workplace found themselves already being targeted by sensors or RFID tags, and these technologies were used to determine whether they washed their hands regularly. Computer vision can also determine whether employees are wearing masks and use horns to warn workers who violate regulations. Collecting and analyzing this kind of behavioral data to influence how employees behave at work is called the Internet of Behavior (IoB) .
When the organization not only improves the amount of data captured, but also improves the combination and use of data from different sources, IoB will affect the way the organization interacts with people. Another example is commercial vehicles. IoB technology can be used to monitor driving behavior, such as sudden braking and sharp turns, which companies can use to improve driver performance, driving routes, and safety.
IOB can collect, combine and process data from multiple sources, including business customer data, public sector and government agencies, social media, and citizen data processed by location tracking. Continuous innovation in the technology to process these data will allow this trend to flourish in 2021. But the key is to pay attention to the impact of privacy laws on technology. Different places have very different requirements for privacy, which will affect the adoption and scale of IoB.
Total Experience: "Create a sustainable competitive advantage"
Gartner defines the "total experience" trend as an effort to combine customer experience, employee experience, and user experience to transform business results. Its goal is to improve the overall experience of the intersection of all-round experiences from technology to employees to customers and users.
Gartner said that linking all these experiences closely, rather than improving them one by one, will allow companies to achieve differentiation that competitors do not have and are difficult to replicate, and "create a sustainable competitive advantage."
One of the use cases is in the field of telecommunications. We can see how one operator is to change the entire body of the customer user experience to improve the safety and satisfaction. The company is now to some app deployed a reservation system, so that when the customer within a range of 75 feet to reach the operating room of the appointment, you will receive a notification, guide them through the registration process, the customer will be prompted to tell How long will they have to wait before they can get in. The company also adjusted the scope of services to include more digital kiosks, allowing employees to use their tablets to jointly browse customers' devices without having to touch each other's hardware. Gartner said the result is a "safer, more seamless and integrated overall experience" for customers and employees.
Having a comprehensive experience will allow organizations to take advantage of disruptors in the COVID-19 era in 2021, including telecommuting, mobile, virtual, and distributed customers.
Hyperautomation: Let everything be automated, or there is a risk of being left behind
There is a trend that will accelerate in 2021, and that is to automate as many things as possible. Super automation refers to the idea that everything that can be automated in an organization should be automated.
Driving the trend of super-automation are those companies that have legacy processes that have not yet been streamlined. This process can cause huge costs and a wide range of problems. According to Gartner, many organizations in 2020 will rely on patching technologies to get support. The disadvantages of this technology are that it is not lean, not optimized, lacks correlation, and is not clear enough. At the same time, the acceleration of enterprise digitization puts forward requirements for efficiency, speed and popularity.
Gartner said: " Organizations that don't focus on efficiency, effectiveness, and business agility will be left behind ."

Anywhere Operations: A successful emergence from COVID-19
Gartner stated that "by 2021, "anywhere operating model will be critical for companies to successfully escape the impact of COVID-19."
The core of this trend of operating anywhere is an operating model that allows businesses to continue operating regardless of where customers, employees, and business partners are located.
For example, banks can handle everything from transfers to account setting up by relying on mobile apps, without any physical interaction. Digitization should now always be the default setting. Although there is still physical office space, the banking business should be enhanced digitally. Another example is contactless checkout in physical stores to achieve seamless delivery.
According to Gartner's report, by 2021 and beyond, the everywhere operating model will be "digital first, remote first" .
Distributed Cloud: "The Cloud of the Future"
Gartner defines distributed cloud as a cloud service that is distributed in different geographic locations, but operation, governance, and evolution are still the responsibility of public cloud providers. In the past few years, as many organizations have or are migrating some applications and data to the public cloud, this trend has been developing.
In 2021, distributed clouds can better enable organizations' services to be physically closer, thereby solving low latency issues, reducing data costs, and helping to adapt to laws that have specific scope requirements for data storage locations. However, organizations will still benefit from the public cloud economy and do not need to manage their own private clouds. The complexity and cost of the latter will cause problems for enterprises.
Gartner said: " Distributed cloud is the future of cloud computing ."

Cybersecurity Mesh: A more modular and responsive security solution
Network security mesh network is a distributed network security control architecture solution with scalability, flexibility and reliability. As more and more assets are not within the scope of traditional security, this security trend is increasing.
The powerful network security mesh network can define the security scope with the identity of people and things. Through centralized strategy orchestration and distributed strategy execution, this security strategy can promote a more modular and responsive security solution.
Gartner said that in 2021, as the significance of border protection weakens, the security solution of the "walled city" will continue to evolve to meet the needs of every enterprise for modern network security.
Intelligent Composable Business: Adaptability is the key
Smart business portfolio refers to companies that can adapt to the current situation and environment (for example, during COVID-19) and "fundamentally reorganize" their own company.
A major trend in 2020 is for organizations to accelerate their digital business strategies, while promoting faster digital transformation, so that they become more agile and can make business decisions faster based on currently available data. Gartner said this will remain one of the biggest trends in 2021.
Gartner said that to achieve this goal, companies must be able to better obtain information, use better insights to enhance this information, and have the ability to quickly respond to the implicit impact of such insights. This trend will also include increasing the degree of autonomy and democratization of the entire organization so that some business departments can respond quickly without getting into trouble due to inefficient processes.
AI Engineering: Realizing the full value of AI
The effect of investing in a reliable artificial intelligence engineering strategy is to realize the full value of AI investment while establishing the performance, scalability, interpretability, and reliability of AI models. Gartner said that many AI projects often face maintainability, scalability, and governance issues, which are a challenge for most organizations.
AI engineering provides a way to make AI part of the mainstream DevOps process, rather than a series of specialized, chimney projects. According to Gartner, AI project sinks provide a clearer path to realize the value of time to gather a variety of disciplines, "AI tame speculation", while managing a variety of AI technology portfolio.
Due to the governance of AI engineering, responsible AI will also become an emerging trend in 2021. Trust, transparency, ethics, fairness, interpretability, and compliance issues must rely on AI to do its responsibilities. Gartner said: "This is the specific implementation of the AI ​​accountability system,"
(See: Well-known venture capital institutions: Improving the AI ​​economy by "taming the long tail" )
Privacy-Enhancing Computation: Share data securely
In terms of putting people first, Gartner predicts that one of the most important technology trends in 2021 is privacy-enhancing computing. This privacy-enhancing computing trend will use three technologies that can protect data when it is used. One is to provide a trusted environment, and then process or analyze sensitive data in this environment. The second technology is to process and analyze in a decentralized manner, and the third technology is to encrypt data and algorithms before processing or analysis.
Gartner said this trend allows organizations to "collaborate safely across regions and with competitors without sacrificing confidentiality." Privacy-enhanced computing is specifically designed to meet the growing demand for shared data while maintaining privacy or security.