Will 5G news be the entrance to future mobile phones?
In the smart phone world and the mobile Internet era, changes can be felt all the time. Application programs once dominated the development direction of smart phones and built a colorful mobile Internet society.
But with the further development of various technologies, the advancing direction of traditional apps seems to have come to a fork. The concept of small programs and light applications is released, and the trend of App cloudification is gradually becoming apparent. Internet giants and operators have also joined the ranks of light application platforms.
Will they become a new entry point for future mobile phones?
App cloud has become a common trend, why everyone loves small programs?
Why has App been the main entrance to mobile phones for a long time?
In 2007, Apple officially launched the iPhone, opening the era of touch-screen smartphones. But the real popularity of smart phones is complementary to mobile communication technology. The maturity of 3G and 4G networks has laid a solid foundation for the rapid development of App.
What's interesting is that in the mobile Internet era, browsers have not become the main entrance to mobile phones, which is very different from the PC Internet. To this day, apps are still the core entry point for mobile phones, and apps owned by Internet giants have become super apps, capturing most of the traffic in the mobile Internet world.
In the early stage of smartphone development, browsers and "cloud applications" did not become traffic centers. There may be several reasons.
First of all, the performance of early smart phones is still weak compared to PCs. A few years ago, many people still had the impression of lagging on Android devices, and they were unable to run games and other performance-intensive applications, let alone running various services based on browsers smoothly. In this case, apps optimized for mobile phone hardware and network can bring users a better experience.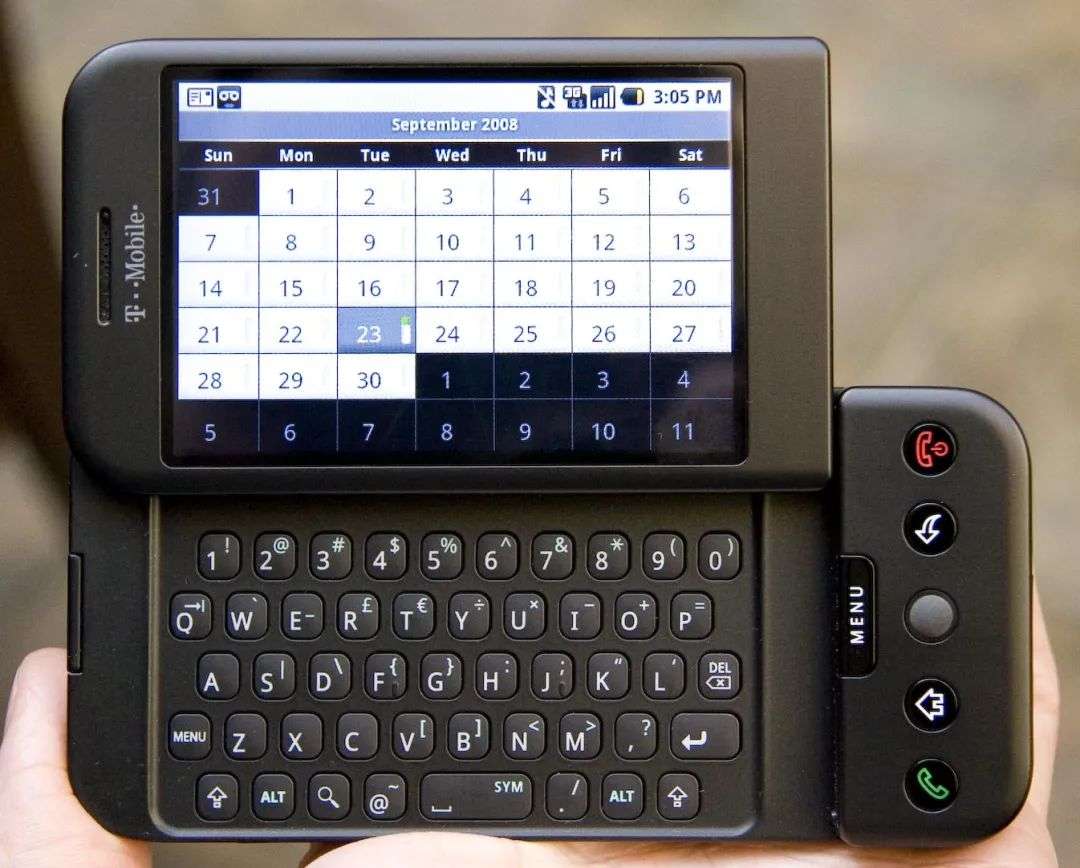 (The world's first mass-produced Android phone HTC Dream, the processor frequency is only 384MHz)
Secondly, although the screen size of mobile phones is increasing, they are still small compared to PC monitors. With a limited display area, it is more advantageous to focus on displaying a single scene than opening multiple scenes at the same time. The multi-window operation on the PC browser is obviously not suitable for mobile phones. App corresponds to a function, a scene, and more character -zhi actual phone can.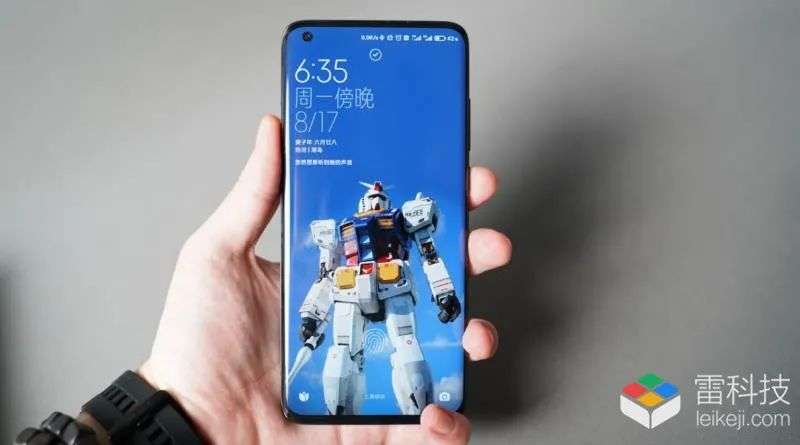 (Xiaomi's latest flagship Xiaomi Mi 10 Extreme Commemorative Edition, screen size 6.67 inches)
In addition, the main human-computer interaction methods of smart phones are based on operations such as sliding and tapping on the touch screen, which are more intuitive and easier to use; on traditional computers, the mouse and keyboard are more efficient, but the learning cost is also higher. This is one of the reasons why the App, not the browser, has become the main entry point for mobile phones.
App cloudification trend is obvious, cloud application is the future?
What's interesting is that in recent years, in addition to traditional apps, light apps or small programs have gradually emerged, and the trend of App cloudification can be clearly seen in the smartphone ecosystem.
According to data provided by the official and other channels, the number of WeChat Mini Programs exceeded 5 million, and the number of users exceeded 400 million. Another national application Alipay , the number of corresponding applets has exceeded 1 million, and the number of users has also exceeded 100 million early. More and more mobile phone users tend to use small programs to get a certain service and experience a certain function instead of opening an App. For example, you can open JD.com and Pinduoduo applets directly in WeChat to shop and check orders, even without using their apps throughout the process.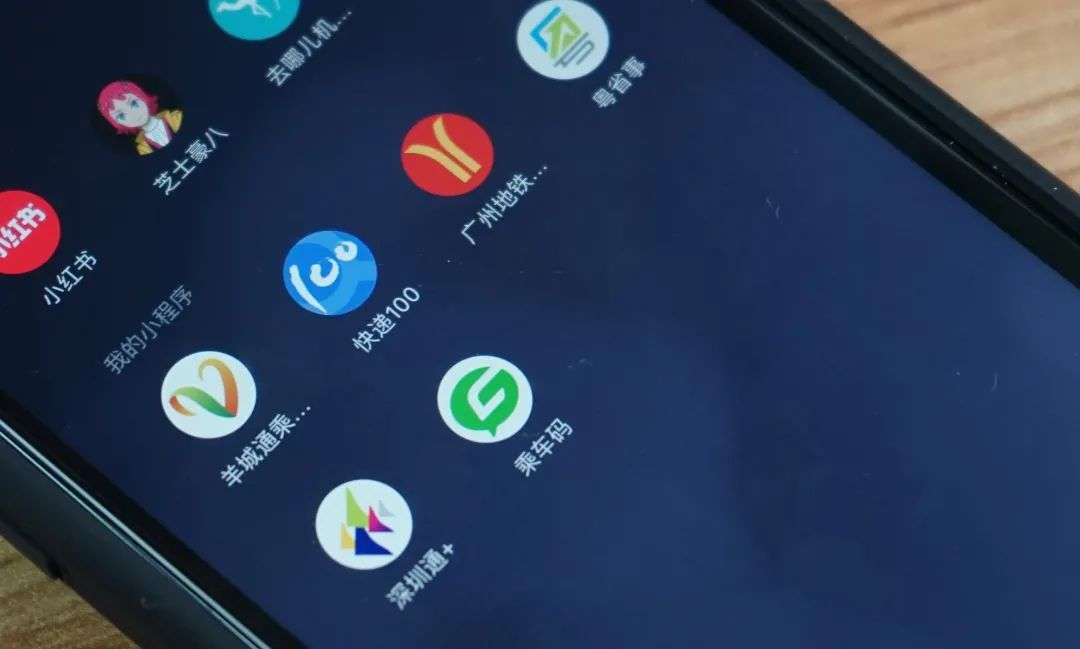 In addition to small programs, other forms of cloud applications and services are also quietly emerging. For example, a large number of cloud gaming platforms have begun to emerge. Users can remotely run various masterpieces through mobile phones and the Internet without installing large-scale games, and even include many PC games. Google's cross-platform cloud gaming service Stadia in recent years This is a typical case.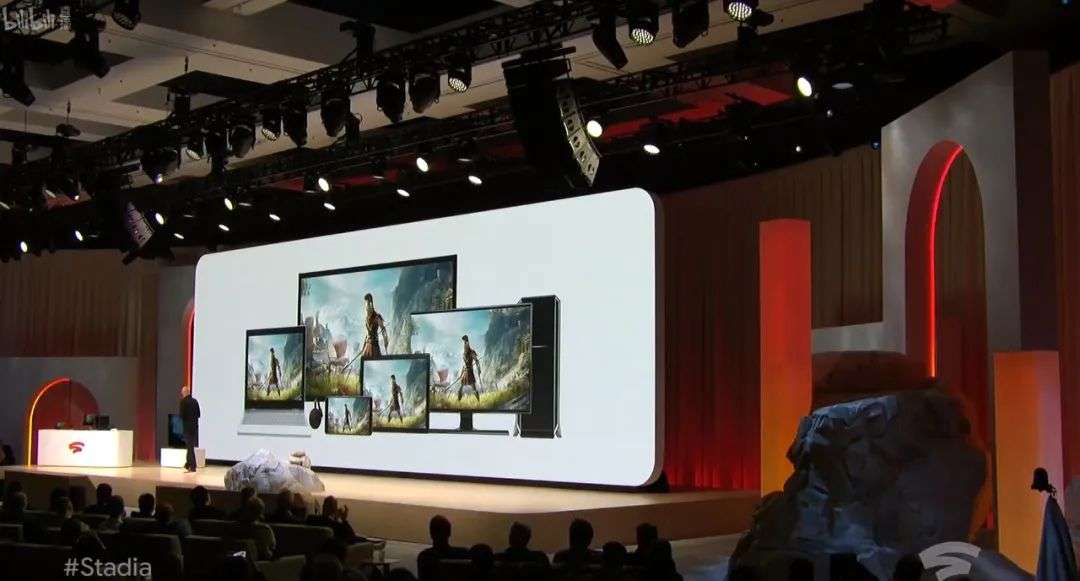 Many domestic mobile phone manufacturers are also experimenting with lightweight applications, among which fast applications running in the cloud are very similar to small programs. And the number one mobile phone giant Apple also provides support for App Clips in the latest iOS 14 system, trying to subtract apps.
Today, when smartphones and mobile Internet are highly mature, apps are becoming cloud-based, and the reasons behind it are worth exploring.
First of all, there are already millions of applications in the mobile application market. In such a blue ocean market, developers are trying their best to win traffic and grab benefits, so that they have tried too hard. Ordinary users can clearly perceive that the App is getting bigger and bigger, more functions, and more frequent marketing information. The final result is that mobile phone storage is constantly being forced to increase, but the App experience may be regressing.
Secondly, light applications such as small programs target the pain points of the app. On the one hand, it is small in size and mainly runs in the cloud, which solves the problem of App space occupation and bloated size, and can bring a more brisk user experience. On the other hand, small programs have fewer core functions than apps, but they can already meet the needs of many people. For example, if a user wants to use a mobile phone to complete the online check-in function of a certain airline, he does not need to download a complicated App. It can directly open the mini program to meet the needs, and the whole experience needs to be better.
In addition, the technical conditions to support App cloudification have also matured. The performance of mobile phones is no longer a problem. In the past ten years or so, the performance of mobile phone chips and processes have improved rapidly. Apple's self-developed ARM chip has even landed in PC products, and its performance is enough to compete with many computers. Therefore, a light application based on a certain App can run smoothly, and the past hardware problems can be easily solved. In terms of networks, 4G has achieved popularization and maturity, high-speed broadband is rapidly being laid, and the high-speed advancement of 5G technology also has huge potential, which provides sufficient soil for App cloudification.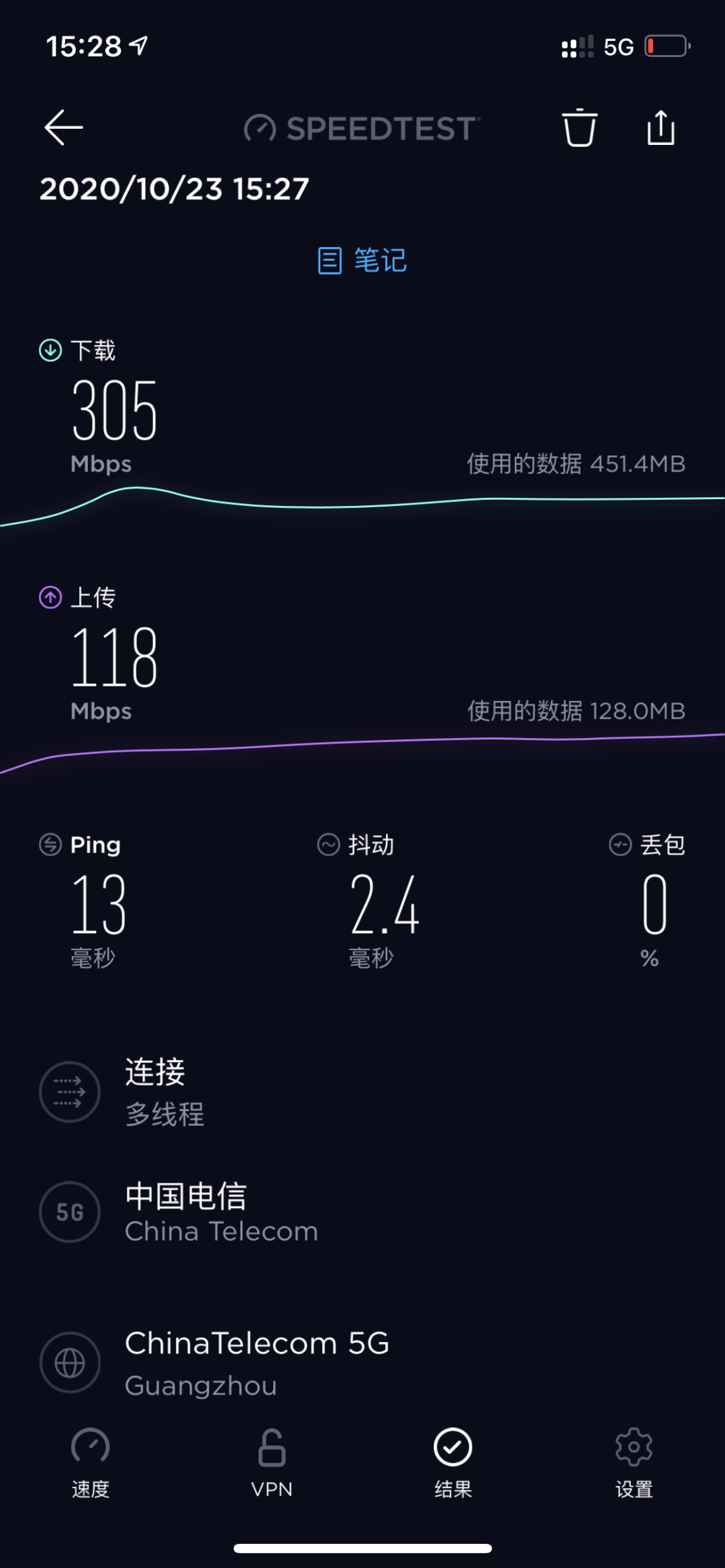 Quietly, giants such as Tencent and Ali have taken the lead in the App cloud trend and built the ecosystem. For many companies and developers, these light application ecosystems are already a red sea. It is difficult to obtain traffic dividends and need to find new directions.
In the first half of this year, the three major domestic operators jointly held a press conference and released the "5G Message White Paper", announcing that they would jointly start 5G messaging services. As a strategic business supported by the joint efforts of China Mobile, China Unicom, and China Telecom, 5G news is regarded by many as a new outlet for traffic and a new blue ocean, and it is related to the right to speak in the 5G era. So, can 5G news take the initiative in the App cloud trend?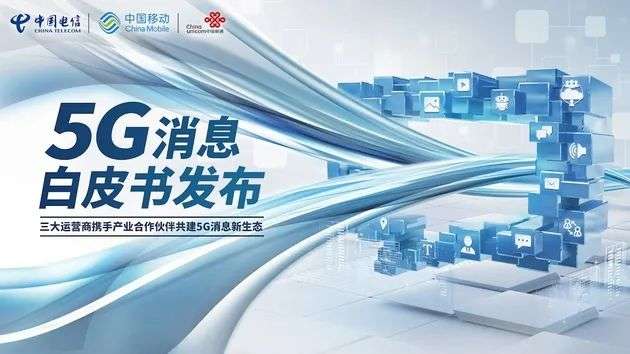 Can 5G messaging become a good light application carrier?
First of all, it is necessary to introduce 5G news. Simply put, it is a rich media information transmission solution based on RCS technology. In the past, traditional short messages only supported plain text messages and had character restrictions. In the 3 and 4G era, it would be difficult for users to intensively transmit pictures, videos, audios, links and other rich media information. 5G messaging has fully supported various types of media information, and through data transmission (cellular or WiFi), users can use it for free.
Moreover, the RCS technology on which 5G messages rely has evolved to the 2.4 standard. 5G messaging is not just an application that transmits rich media information, but also provides functions similar to mini programs and official accounts. 5G messaging supports MaaP (Messaging as a Platform), which provides an interactive portal between enterprises and users, such as common services such as ticket booking, order inquiry, and online reservation. Users can directly interact with merchants through it.
In addition, judging from the existing demonstration cases, the 5G message applet has been very well done in terms of human-computer interaction and support for media information. Judging from this mobile newspaper, it uses the H5 interactive interface, with elements such as text, pictures, and videos implanted, and the overall effect is far superior to traditional mobile newspapers.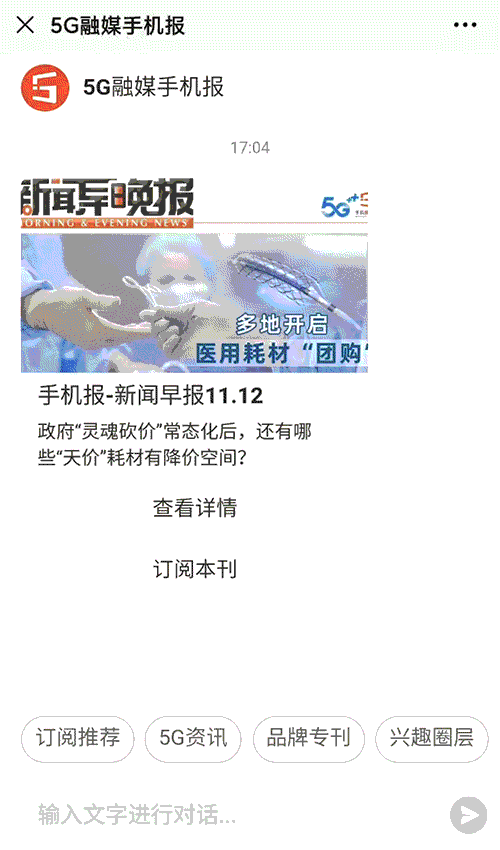 5G messaging still relies on the native "message" application in the mobile phone, eliminating the shortcomings of traditional text messaging, and has advantages such as no installation and no registration compared to other instant messaging applications. The user can directly complete the business processing on the received information interface, so that it can be searched and used when used. Users don't need to download the App, don't need to pay attention to the official account, and will not affect the subsequent sending and receiving of information and service processing. This is also an advantage of 5G news over existing competing products.
At present, domestic mainstream mobile phone brands, including manufacturers such as Xiaomi, OPPO, vivo, and Meizu, provide support for RCS messages in their products. In addition, the recently held Mobile Partner Conference opened up the 5G message experience, and users will receive a 5G message after scanning the code, and click the link to interact.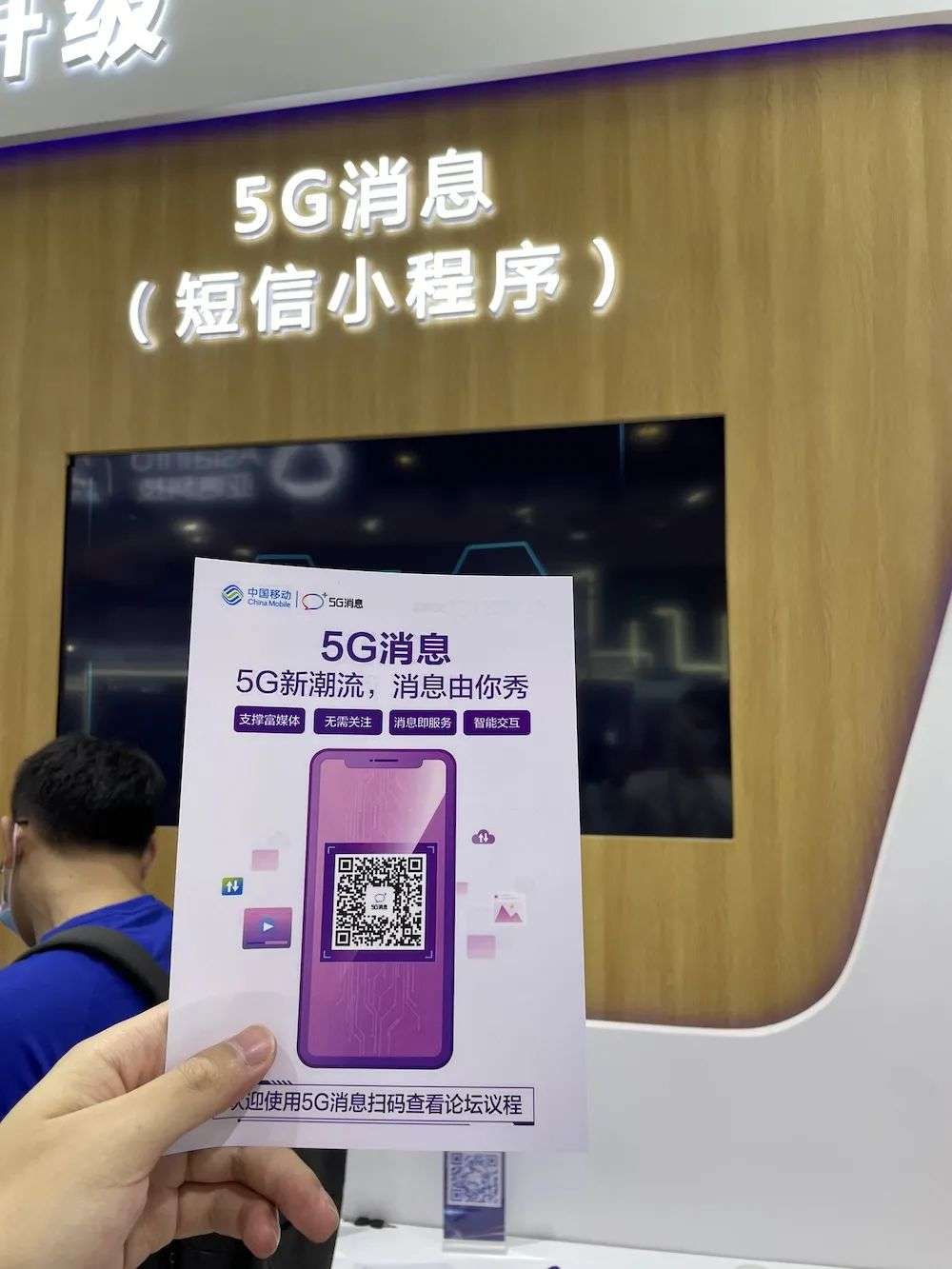 Even if the mobile phone does not support the RCS information function, you can experience the interactive function of 5G messages on the web page in advance. Users can get more in-depth information or functions by clicking on tags or entering keywords.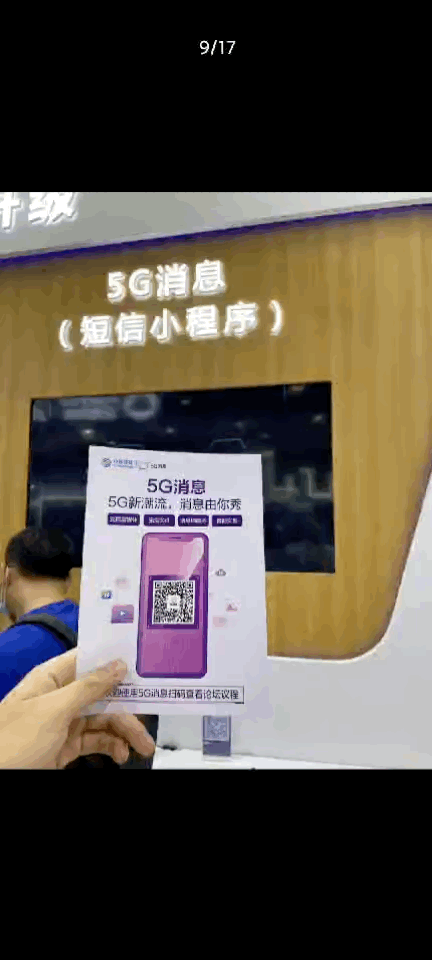 This interactive case of operators can actually be used in other industries. For example, during 618 and Double 11, merchants can use "SMS" to market and attract traffic. Users can directly enter the small program that provides services on the "SMS" interface, eliminating the need to open the app. In this case, 5G news is expected to become a traffic outlet in the e-commerce market.
In one sentence, the goal of 5G messaging is to upgrade the basic SMS functions and realize the rich media and intelligence of SMS.
From an industry perspective, 5G messaging as a light application carrier has these advantages:
1. The RCS standard is globally unified, and operators dominate and strongly support
The white papers released by the three major domestic operators show that facing the 5G era, operators said they will comprehensively upgrade their SMS services and create a new business form for 5G messaging, demonstrating to the outside world the firm determination of Chinese operators to promote 5G messaging. Moreover, on a global scale, the RCS standard is uniform, which means that in the future, 5G messages have the possibility of communicating with each other among global users.
Moreover, compared to the main IM applications of Internet vendors, operators have extremely obvious advantages in 5G messaging channels. 5G messaging inherits the original SMS native application, users do not need to install and register, and a large number of existing users can be directly converted into 5G messaging users. The GSMA organization has included RCS as a mandatory function of 5G terminals, which will greatly promote the popularization of 5G news in the future.
2. With the help of mobile phone numbers, 5G messaging has a natural advantage in Internet account authentication
In the era of mobile Internet, various applications and services need to establish an account system. The core of most account authentication is the mobile phone number directly provided by the operator. The mobile phone number + verification code has almost become the most convenient way of account authentication and real-name authentication for various Internet services.
With 5G messaging as the platform, the operator-led SMS applet has a natural advantage in account opening. For example, a user's mobile phone number can be directly used as a login account for multiple Internet services such as travel, e-commerce, and express delivery. A mobile phone number includes all services. The convenience of the number being the account number is not available on other small program platforms.
3. Internet + SIM card to achieve a higher level of security certification
In the online banking system of various banks, USB-Shield is usually used as a hardware encryption method to improve the fund safety factor of user property. The unique signature key of U-Shield is unique and cannot be copied to better protect account and fund security. Similarly, in the 5G message, the SIM card of the mobile phone controlled by the operator can also be added with a security chip to act as a similar encryption shield. In this way, users can directly get a higher level of protection when completing payment, transfer and other functions through the SMS applet.
At present, Bank of China and Shanghai Pudong Development Bank have launched the "SIM Shield", replacing the traditional USB Shield through the Internet + bank digital certificate model, allowing users to obtain a more convenient experience without weakening their security.
(BOC SIM Shield application interface)
In addition to financial services, Internet + Security SIM card combination is equally applicable to businesses and individuals, such as generating traceable traceable digital signature or digital printing chapter, the next there is more room for imagination.
The advantages of 5G messaging as a light application carrier can also bring new opportunities for merchants and enterprises:
1. Get access to a large number of users, saving the cost of new registration
As a small program or light application platform, WeChat is currently a relatively successful and mature carrier, and many merchants and enterprises that have settled first have gained a lot of traffic dividends. But it has to be admitted that with the rapid increase in the number of small programs and increasingly fierce competition, the bonus period has passed. In the face of the gradual formation of the Red Sea, the traffic that newly entered enterprises and institutions can get will be greatly reduced.
5G messaging, as an emerging platform, relies on operators to take advantage of the coolness, and there are many opportunities for traffic. In the face of new trends, if small and medium-sized enterprises and businesses can seize the opportunity, the possibility of flying into the sky in the future. After all, domestic operators have a large number of users, and if they can directly contact them, it will save the huge cost of bringing in new ones.
Judging from the latest financial reports of the three major operators, China Mobile has 940 million mobile phone users, China Telecom has 340 million, and China Unicom has 300 million; China Mobile and China Telecom have more than 100 million 5G users in total. Such a large-scale users and operators unique advantages of the pipeline, is any one interconnected network vendors can not match.
2. Can provide lower cost and more efficient corporate office and management solutions
The SMS applet runs in the cloud, and data storage and calculation are not local. In the field of office and business management, the form of cloud light applications can allow enterprises to reduce investment in terminal equipment. Moreover, the Internet services of the three major operators also cover common office services such as web disks and mailboxes.
For example, China Mobile's Hecaiyun, 139 mailbox, China Telecom's Tianyiyun, 189 mailbox, etc. With the help of 5G messaging and SMS applets, these services can be seamlessly connected and connected to each other. In addition to the operators' own services, other Internet office applications can also be mini-programmed in 5G messages.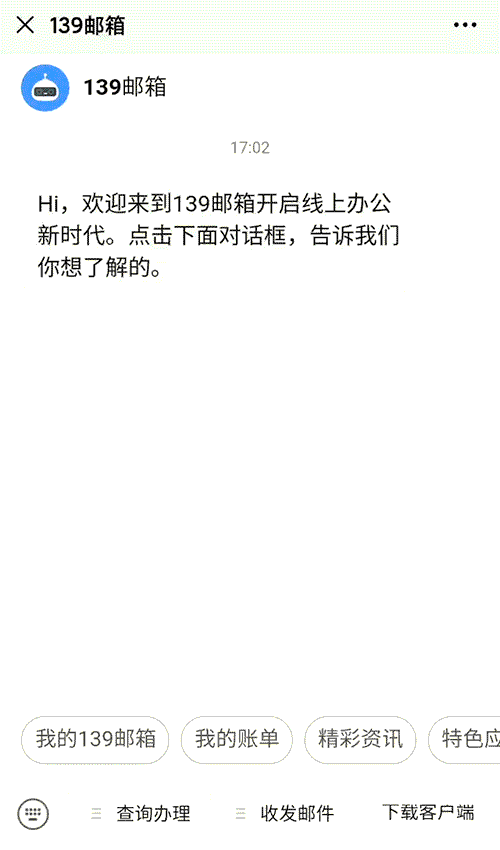 3. Lower development cost compared to App
Compared with traditional apps, the development cost of SMS applets and application numbers on 5G messages is lower and can be directly supported by the platform. For example, the application account is originally equipped with a dialogue function, which is based on artificial intelligence technology, which can simulate human intelligent dialogue and provide users with specific services.
In terms of technical principles and business models, small programs of operators and small programs of Internet manufacturers are often interlinked. This also means that merchants and enterprises can "transplant" existing services to 5G messaging platforms at low cost.
5G news can be expected in the future
On a global scale, the 5G/RCS messaging business in some countries and regions is going faster than in China. There are already 90 operators in 60 countries that have realized commercial use, including Vodafone, Orange, Verizon, O2, etc. Tech giants like Google and Microsoft also publicly expressed their support for the RCS news. No matter from which point of view, 5G news will become one of the development trends of the 5G era and an important carrier for light applications.
In addition, from the perspective of implementation effects, 5G news has received quite positive feedback in overseas markets. "Harvard Business Review" pointed out in an article that most companies and developers said that SMS applets played a more active role in improving user experience, obtaining user feedback data, and marketing.

In addition, with the rapid development and high-speed advancement of 5G and high-speed broadband, the future network infrastructure will be more complete and network conditions will be more perfect. Data storage, Internet services and cloud computing will be the general trend. Cloud application carriers such as 5G messages that are firmly delocalized will have broader development prospects and imagination in the future.
Of course, it is undeniable. There are still some imperfections in the 5G news led by operators. First of all, the penetration rate of 5G mobile phones is still relatively limited, and the high cost of 5G construction results in a lot of room for improvement in signal coverage. There are still a large number of mobile phone products on the market that do not support 5G messages. This will undoubtedly become an obstacle to the further promotion of 5G messages, and it is also a disadvantage compared to WeChat Alipay.
Secondly, even though operators have recently strengthened the promotion of 5G news. However, many users' perception of 5G news is still weak. As the leader of 5G news, operators still have much room for improvement in guiding users and reducing user learning costs.
In addition, in terms of C2C communications, when IM applications such as WeChat are highly mature, it is difficult for 5G messaging to get too much share in this regard.
These problems require the three major domestic operators to jointly find solutions.

But in the B2C and C2B fields, 5G news still has huge opportunities. The collaboration between operators is expected to break the platform island dominated by a single manufacturer. The capabilities of mobile phone numbers and SIM cards in real-name authentication and security encryption can also help build the differentiated capabilities of 5G messages.
More importantly, 5G messaging is an open platform. The addition of many developers will further tap its potential. Just like the App Store developers back then, they created countless interesting applications. For example, with the addition of AI technology, developers can create a small chat robot program on 5G messages, and give different anthropomorphic responses to the information input by the user.
Even more, 5G messaging can tap and integrate payment capabilities. Operators can launch a payment tool. Any payment scenario in a small program or app number can be completed in the information interface without jumping to other apps. If this is achieved, it is possible to shake the existing mobile z-payment pattern, and operators can also have a place in the payment market in the 5G era.
After the 5G messaging ecosystem is truly formed and perfected, a mobile phone may be able to use most services without installing any App. And this may be the real "cloud phone" in the future. This process may be a bit idealistic, but also a bit difficult to achieve. But with the advancement of technology and the promotion of 5G news, this will be a big trend.
Since its birth, 5G still lacks killer application scenarios in practical applications. In the future, 5G news, which will be popularized on a large scale, is expected to fill this gap and become a key platform that is gradually emerging in the trend of App cloud.